Op zaterdagmiddag 21 augustus mocht COC Midden-Nederland bekend maken wie COC Midden-Nederland mag vertegenwoordigen tijdens het COC Songfestival op 27 november 2021 in Theater de Kom in Nieuwegein. De presentatie was na afloop van het panelgesprek over LHBTIQ+ veiligheid in Tivoli Vredenburg. Het thema van het liedje sluit feilloos aan op het al zo belangrijke onderwerp veiligheid.
Emmy Eve, met het prachtige nummer "STRIJDER" zal COC Midden-Nederland vertegenwoordigen op zaterdag 27 november in Theater de Kom in Nieuwegein!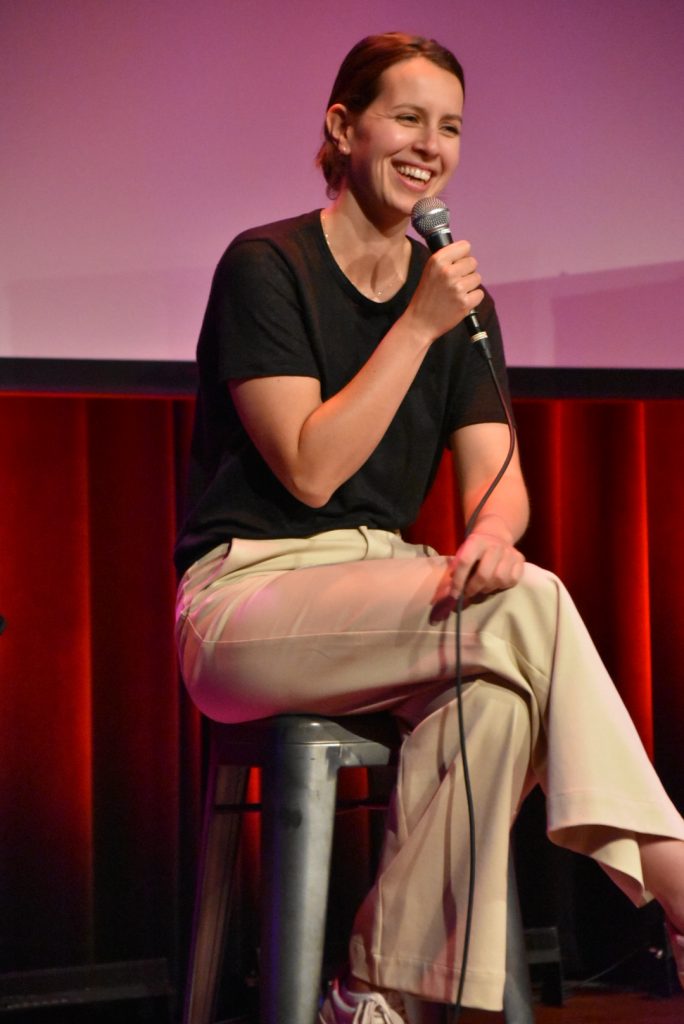 Dit jaar is Emmy Eve de inzending van COC Midden Nederland voor het COC Songfestival. Dat deze Rotterdamse dame in Utrecht de vertegenwoordiging op zich neemt is te danken aan een toevallige LinkedIn ontmoeting met Laura van Nieuwenhuijze (voorzitter van COC Midden Nederland). Emmy Eve wilde graag middels haar muziek iets kunnen betekenen voor de LHBTI gemeenschap, waarop Laura haar uitnodigde voor deelname aan het COC Songfestival.
Zo ontstond het nummer "Strijder" wat gaat over mensen uit de gay community die weten hoe het voelt om anders te zijn, niet altijd even goed begrepen worden door de omgeving en continu zichzelf moeten verdedigen tegen verbaal en fysiek geweld.
Een ode aan de strijders
Met het nummer hoopt de Emmy Eve mensen bewust te laten worden van eigen kracht en doorzettingsvermogen. Een muzikale peptalk. Zelf zegt Emmy Eve: "Het nummer Strijder is misschien wel het meest bijzondere nummer wat ik tot nu toe heb geschreven. Ik vind het heel mooi dat het verhaal van dit nummer voor iedereen valt toe te passen. Iedereen kent wel een strijder. Of het nu een klasgenoot is die uit de kast komt en gepest wordt, een transpersoon die al voor vijf banen is afgewezen, een lesbische meid in een zwaar gelovige familie, dit zijn allemaal strijders die vechten voor hun plek in de maatschappij. Ik wil met mijn muziek een ode brengen aan al deze mensen, omdat zij het verdienen om gezien en gehoord te worden. Ik verheug me dan ook enorm op het COC Songfestival op 27 november en ben benieuwd hoeveel dappere strijders ik daar tegen ga komen."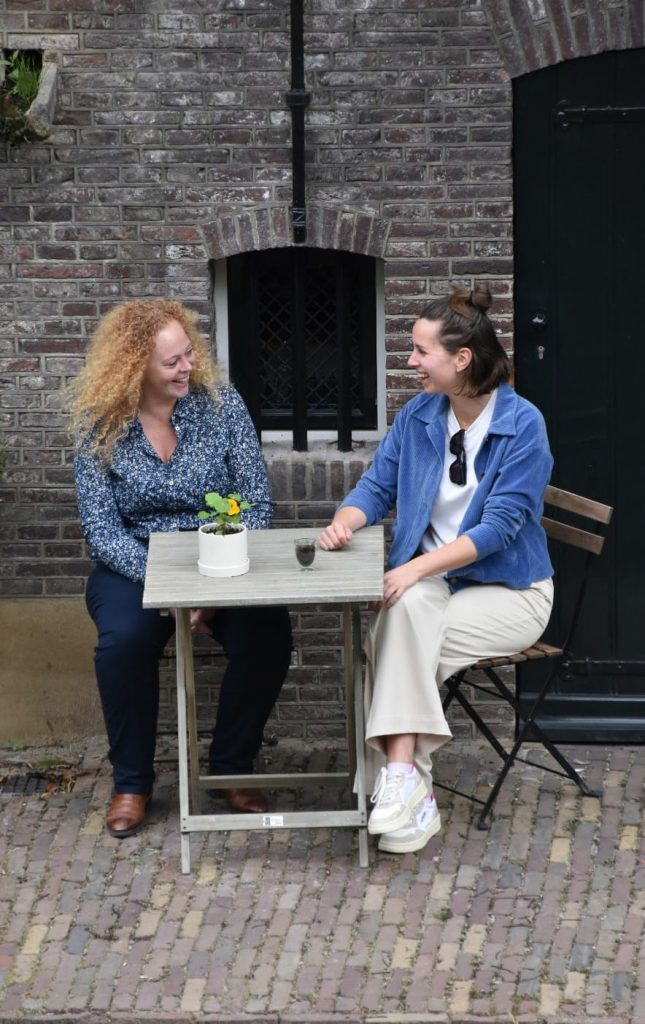 Rotterdamse charme
Emmy Eve staat voor verhalende popmuziek van Rotterdamse bodem. Deze vrouwelijke songwriter is een oprecht exemplaar, integer en romantisch met de juiste dosis zelfspot. Met een goed gebekt karakter laat ze harten zuchten en luisteraars relativeren op pakkende Nederlandse popsongs. Met haar muziek en persoonlijkheid laat de zangeres horen dat diversiteit oké is en liefde universeel. Sinds 2020 verschijnt er iedere 3 maanden een nieuwe single die goed meedraait in de populaire afspeellijsten van Spotify. Emmy Eve was al meerdere malen te gast op NPO Radio 2 waar zij haar nieuwste nummer live ter gehore bracht in de show van Giel Beelen. Achter de schermen wordt er veel geschreven en hard gewerkt aan een Nederlandstalig album.
Opnieuw de winst naar COC Midden-Nederland?
"Dat zou zo maar eens kunnen! Haha" zegt een trotse Laura van Nieuwenhuijze (voorzitter COC Midden-Nederland). "Wij zijn ontzettend trots op deze inzending. Emmy Eve is puur en eerlijk. Het nummer Strijder komt recht uit het hart en dit raakt je direct. Toen ik dit nummer voor het eerst in de demo versie hoorde, kreeg ik gelijk kippenvel. Kun je nagaan, nu hoort iedereen dit nummer nog alleen maar in de akoestische versie. Straks in Nieuwegein, dan is er een hele band bij. Dat maakt het echt compleet" Aldus Laura. Op de vraag of COC Midden-Nederland meer met LHBTIQ+ muziek wil doen is Laura heel duidelijk; "Ja! Absoluut! Wij hebben hier al eens over gesproken binnen het bestuur, een LHBTIQ+ muziekfestival in Utrecht zou werkelijk fantastisch zijn! Misschien 2022?" Klinkt het heel hoopvol!
Benieuwd naar de akoestische versie van het nummer Strijder van Emmy Eve? Wij hebben hem voor je! Kijk, luister en geniet!