Leer ons nieuwste (kandidaat-)bestuurslid Erik Persoon beter kennen!
Fotografie door Elvin Boer | Instagram: Elvins Fotografie
De komende tijd willen wij je digitaal kennis laten maken met de hardwerkende en geweldige vrijwilligers van COC Midden-Nederland. Het is nu de beurt aan… het onlangs toegetreden bestuurslid Erik Persoon!
Hé Erik, op welke manier zet jij je in voor COC Midden-Nederland?
"In februari ben ik na een aantal pittige sollicitatierondes uitgekozen om in het bestuur van COC Midden-Nederland plaats te nemen. Officieel ben ik nog kandidaat-bestuurslid en zit ik nog niet he-le-maal in het bestuur. Daarvoor moet ik eerst verkozen worden door de leden op de eerstvolgende Algemene Ledenvergadering.

Maar tot die tijd ben ik niet van plan stil te zitten, want zet ik me wel alvast hard in als communicatiechef van de website en social media-kanalen* van COC Midden-Nederland, maar in de toekomst zal ik me ook inzetten voor zorg & welzijn, met daarin de mooie werkgroepen AutiRoze, Homo en Handicap en Prettig Anders."
Je kunt onze social media-kanalen hier volgen:
Hoe ben jij bij COC Midden-Nederland terecht gekomen?
"Ik volgde de werkzaamheden van COC Midden-Nederland al een aantal jaren op de voet. Daarom besloot ik begin dit jaar te solliciteren op de vacature van algemeen bestuurslid op het gebied van communicatie en zorg & welzijn. Na een paar fijne gesprekken werd ik *gelukkig* door de rest van het bestuur gekozen om mee te mogen helpen."
Wat is jouw hoogtepunt binnen het vrijwilligerswerk voor COC Midden-Nederland?
"Omdat ik pas sinds kort vrijwilliger ben, heb ik natuurlijk nog weinig échte hoogtepunten meegemaakt. Wat me wel gelijk opviel, is dat COC Midden-Nederland vol zit met enorm vriendelijke, energieke en enthousiaste vrijwilligers, die me met open armen ontvingen."
Wanneer heb je voor het laatst luidkeels gezongen? En welk nummer was dit?
"Bijna elke dag zing ik eigenlijk wel eens iets hardop, meestal tot grote ergernis van mijn vrienden. Maar ik sta het meest bekend om mijn vertolking van het nummer 'Whole Again' van Atomic Kitten. Dat nummer zong ik tot voorheen elke donderdag-, vrijdag- én zaterdagavond in Bodytalk."
In welke stad zou je het liefst willen wonen en waarom?
"Ik heb een aantal steden en provincies in Nederland van dichtbij mogen meemaken, maar toen ik bijna tien jaar geleden in Utrecht kwam wonen wist ik het zeker: dit is mijn stad. Utrecht is de mooiste stad van Nederland, met de fijnste inwoners die je je maar kunt wensen. Dat merk ik hier vooral in de LHBTI+ – gemeenschap en het uitgaansleven: iedereen kijkt in Utrecht naar elkaar om en staat voor elkaar klaar. Daar kunnen ze in Amsterdam nog een puntje aan zuigen."
Wat is het beste advies dat je ooit hebt gekregen?
"Kim Kardashian noemde ooit het volgende citaat van een bekende schrijfster in haar realityserie Keeping Up With The Kardashians:
"Life is not about waiting for the storm to pass, it's about learning to dance in the rain"
Een beetje een cliché advies, maar als je nog functionerende benen en een hartslag hebt, nadat je bent overreden door 25 vrachtwagens, dan moet je gewoon opstaan en er het beste van blijven maken. Elke vervelende ervaring is een kans om je sterker te maken. "
Van welk soort kunst geniet jij het meest?
"De impressionistische kunstenaar Leonid Afremov maakt voor mij de mooiste schilderijen. Het zijn allemaal kleurrijke schilderijen van steden, maar ze zijn toch ook een beetje droevig. Hij heeft ook ooit een schilderij gemaakt van de nummer 3 stad van Nederland: Amsterdam (na Utrecht en Nijmegen). Als ik later met een rijke man trouw, dan hoop ik dat hij er eentje voor me zal kopen 😉 "
Wil jij zien wat Erik doet? Volg COC Midden-Nederland dan via onderstaande social media-kanalen: vinden we leuk!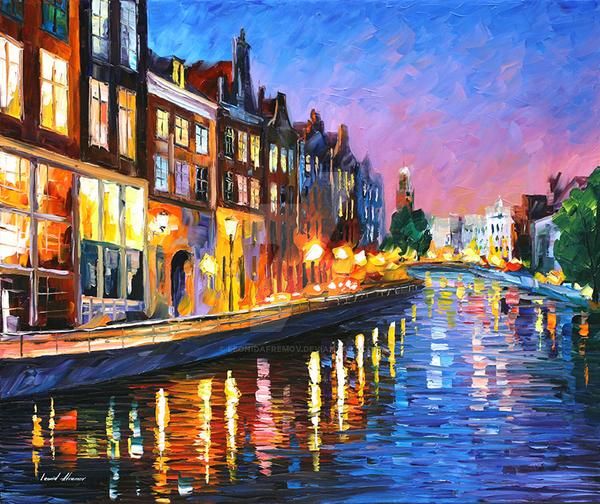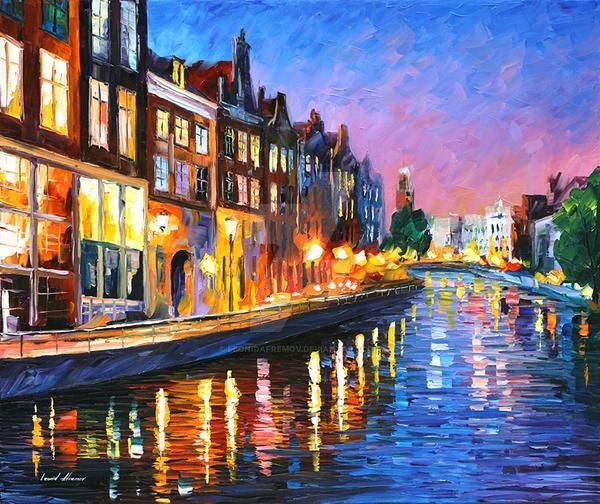 Leer de andere bestuursleden hieronder beter kennen: